Babybliss has many courses on offer for Bump, Babies, Toddlers and Bigger Kids as well as mums, dads and grandparents.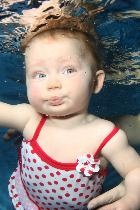 The parent and baby swimming and the swim school courses are available in both Huntingdon, Peterborough and Hemingford as well as your own home. The courses in Huntington and Peterborough held at Marriott Hotels which offer clean warm pools. Clean and comfortable changing rooms. Family changing rooms and baby changing facilities. After you have enjoyed your swim you can also relax in their friendly coffee bars.

Ages 6 weeks - adulthood

Our other courses such as Baby Massage, Baby Yoga, Sign and Sing and Toddler Yoga are held in many locations across Huntingdon, Peterborough, St Neots & St Ives, in clean and welcoming facilities which also allow for the relaxing coffee and chat after the classes. Offering many locations allows for your traveling to be kept to a minimal. We even offer some treatments and courses in your own home.


Whether you are looking for relaxation, calm, fun or a progressive course Babybliss has something to offer you. Focusing on making the time you spend with your little one as enjoyable and relaxed as possible we also allow your little ones own development and natural reflexes to enhance the benefits of our courses.

Our Teachers

Whilst Kate - Founder/Owner of Babybliss instructs most courses we also has a small team of highly qualified and dedicated teachers. All of whom have children of there own and have attended courses with Babybliss as well as under going on going training to ensure the most upto date techniques are used.


Our Classes

Pregnancy:

Aquacise,

Babies:

Swimming, Underwater photographs, Yoga, Massage, Sign and Sign

Toddler:

Swimming, Underwater Photographs. Yoga

Children:

Swim School, underwater photographs

Grown Ups:

Aquacise, Emergency First Aid Skills, Underwater Photographs

Booking a Course

Once you have checked the timestable you can book onto a course by simply completing the contact form. this goes directly to babybliss who will then contact you to complete your booking. bookings should only be considered confirmed when payment has been accepted and confirmation received from Babybliss.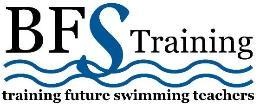 The founder of Babybliss, Kate Stewart, is a highly qualified swim instructor in many levels and also a Tutor and an Examiner for the STA courses and holds many courses throughout the year. People travel from all over for these course to qualify to teach.

Contacts

Contact Form: This will go directly to Babybliss

Email: katestewart.babybliss@btinternet.com

Telephone: 07857 683291


The Babybliss Website is undergoing some changes.
All Classes are running as normal
Please email, Text or contact via Facebook for information on all courses